If you're looking for educational content from Naturally Green, you're in the right spot. We're intending to use our blog to tell stories and share relevant news. Some writing will provide education, and some will just be to connect with others. We'll be exploring topics related to sustainable landscapes and of course–the Finger Lakes! Hopefully these posts will provide learning opportunities and a bit of fun!
Check back for new blog posts or subscribe to get occasional updates delivered to your email.
If you're looking for more reading material be sure to check out the Helpful Links and Glossary pages, too!
SUBSCRIBE
Want us to send you updates when we post new stuff here? We will never share your email address with anyone outside of Naturally Green. We'll only use it to send you updates about what we're doing on this website. Just enter your name and email, hit the button, and you're in!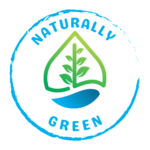 Subscribe 
Get occasional updates about events and new content