About
Naturally Green
Michael Warren Thomas founded Naturally Green in 1990. The brand started as an innovative landscape design and lawn care company which sought to eliminate the use of pesticides on lawns and landscapes, and limit the use of fertilizers. He called it "Landscaping of the Future Using Principles of the Past."
Over the past 33 years Michael has also taught hundreds of continuing education classes on horticulture, and has spoken to dozens of garden clubs and social organizations. As an outgrowth of these classes, he started the Naturally Green radio show about gardening in 1994 with Kepler's Gardens as his founding sponsor. He added radio shows about food (1996), wine (1998), and the Finger Lakes (2002), but ended the radio shows/podcasts in 2021 during the pandemic. 
Michael retained landscape clients over the years while hosting the gardening show. Now he is reinventing Naturally Green as a company focused on connecting people with nature in their own backyards (and front yards). Doug Tallamy's books "Nature's Best Hope," "Bringing Nature Home," and "The Nature of Oaks" have been a crucial source of inspiration. Michael will be working on building Doug Tallamy's idea of a Homegrown National Park in the Finger Lakes, one lawn at a time.
About Michael Warren Thomas
Michael Warren Thomas grew up gardening with his parents in Rome, NY, inspired by grandparents on both sides who loved gardening and observing nature. He came to Rochester to attend the University of Rochester, where he spent many hours of his free time walking the Riverway Trail and through Mt. Hope Cemetery. After three years of applying his degree in economics and political science at the Center for Governmental Research, he radically changed careers to become an entrepreneur and launch his own business in horticulture.
After an apprenticeship at DeVisser's Nursery, Michael started a landscape design and lawn care business. With the name Naturally Green, he focused on expanding gardens by reducing lawns and using alternatives to traditional pesticides and fertilizers. 
He used beneficial nematodes for grub control where testing showed potentially damaging numbers of grubs. Michael also used soap for lawns with a heavy thatch layer, and advocated for other options in areas where grass struggled to grow in the shade and on steep slopes.
As an outgrowth of continuing education classes he taught related to many aspects of horticulture, Michael started a live radio show about gardening in 1994. Doc & Katy Abraham still had a 30 minute recorded gardening show that they had been doing for nearly 50 years at that point. They were helpful and very encouraging when he started his show.
Michael wrapped up his gardening show in 2021, only making it halfway to Doc & Katy's record of 52 years on the radio. During those 26 years Michael worked as an Urban Forestry Economist and certified arborist for several years and as Horticulturalist for the City of Rochester for four years. In addition, Michael led 24 annual motor coach tours to the Philadelphia Flower Show and Longwood Gardens.
From 2016 to 2022 Michael spent an increasing amount of time helping his mother who was diagnosed with Alzheimer's, including full time care during the pandemic. With his mother's move to assisted living in 2022, Michael decided to return to his landscape design roots and focus on helping to engage people with nature in their own yards.
During the last decade Michael has been active in supporting local environmental groups like Seneca Lake Guardian. In a continuing effort to fight industrial operations that threaten the Finger Lakes, it has been part of his personal mission to support the groups working to protect our region. Michael has been active in fighting proposals to create the natural gas transportation and storage hub of the Northeast in Watkins Glen and one of the largest trash incinerators in the country in Romulus. He's been involved at many levels in the ongoing effort to limit Bitcoin mining at a power plant on Seneca Lake and to close the largest landfill in the state (by far) at the northeastern gateway to the Finger Lakes in Seneca Falls.
With Naturally Green, he is committed to ensuring the Finger Lakes region remains a world class wine and agricultural tourism destination.

MISSION STATEMENT
Naturally Green seeks to engage people in nature, from small urban yards to expansive commercial properties, creating opportunities for native flora and fauna to flourish and feed our ecosystem. Michael Warren Thomas and Naturally Green will focus on replacing half of our lawns with something more bountiful, more diverse, and more productive while lowering maintenance costs.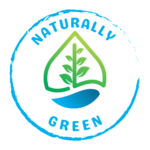 Subscribe 
Get occasional updates about events and new content