If you've got questions or would like to contact Naturally Green, you can reach us with this form. If you're inquiring about services we offer or would like to book an appointment, use the message section to tell us a little about your needs. For any inquiries from the news or media, be sure to let us know your turnaround time for your story.
We'll get back in touch with you as soon as possible.
You can also reach out and connect with us on Facebook and Instagram!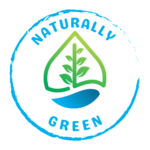 Subscribe 
Get occasional updates about events and new content